Fault Tree Software
ITEM ToolKit Module
Fault Tree Software Values and Features
ITEM ToolKit Fault Tree software incorporates two independent calculation engines: Binary Decision Diagram and Approximation Method. Provides methods to calculate unreliability and unavailability; analyzes Uncertainty and Sensitivity; analyzes Common Cause Failure (CCF); Produces Minimal Cut Sets; Identifies Fault Tree Sequencing, Initiator and Enabler, Initiator Only, Enabler Only; Defines event failure models; Determines the importance of elements in a system.
Fault tree software that allows 15 failure models, 9 types of gates, 4 types of events, and 4 CCF models
Handles multiple time phases for a single event
Analyzes uncertainty using Latin Hypercube Sampling (LHCS)
Converts CAFTA® models automatically
Analyzes Importance
Creates new projects by reusing data from other projects
Copy and Paste Gates and Events between projects
Simultaneously displays results and Fault Tree diagram
Drag-and-drop Gates and Events between libraries and projects
Displays various Gate and Event information on the diagram
Displays various system and project information in the hierarchy windows
Sorts Events by name, unreliability or manually
Edits Project, System, Gate and Event information and parameters using Dialog and Grid views
Allows changing of color and sizes of gates and events
System navigation using system hierarchy and diagram windows
Adjusts and resizes label and text boxes
<< | 1 | 2 | Event Tree
Download Demonstration
To download a free demonstration of our Fault Tree software click here.

Screen shots | click to enlarge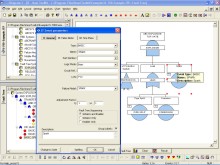 Fault Tree Software Diagram View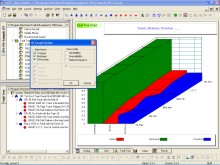 Fault Tree Software Chart View

Fault Tree Software Dialog View